Yay! You got the best deal on a bundle of fun! These 4 short classes will teach you several things about watercolor and help you create some beautiful one-of-a-kind Christmas cards.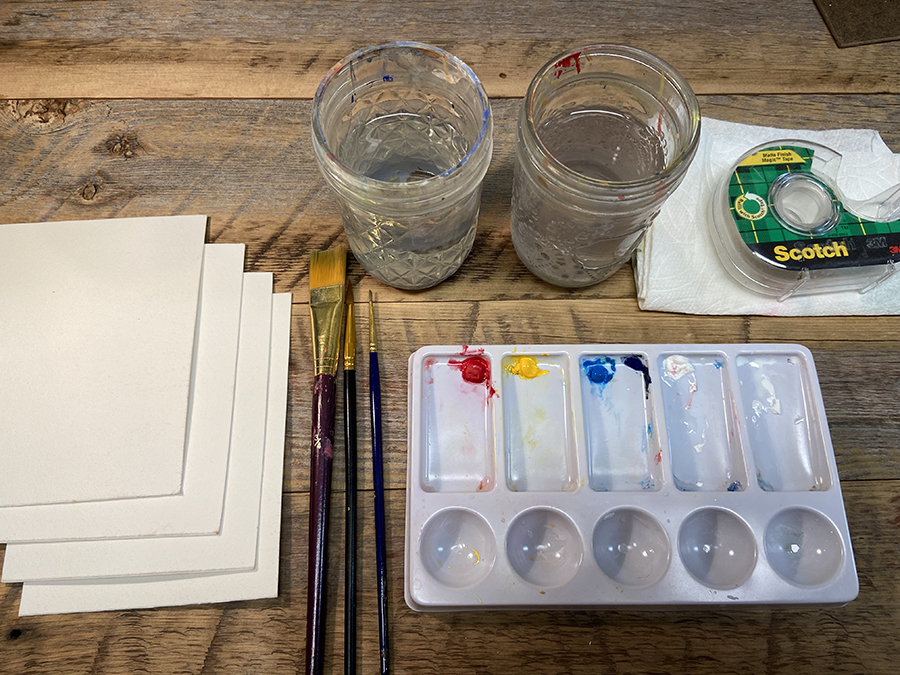 Simple supplies...Amazing results!
Red. Yellow, Blue and white are all the colors you'll need. Some simple brushes, water, palette, paper towel and tape will have you ready to create your masterpieces!
Once you enroll we will email you a free printable sheet of our paintings made into gift cards. You can print this out on your printer and use for sweet personalized cards this year at Christmas!